The old and the new in James Bay – St Helena
The Energy Observer, which arrived on Tuesday was joined by the barque, Europa this afternoon. This is the Energy Observer approaching James Bay on a not-so-sunny Tuesday afternoon. The solar power is down but the Ocean Wings are harnessing the wind power and propelling the catamaran to the bay.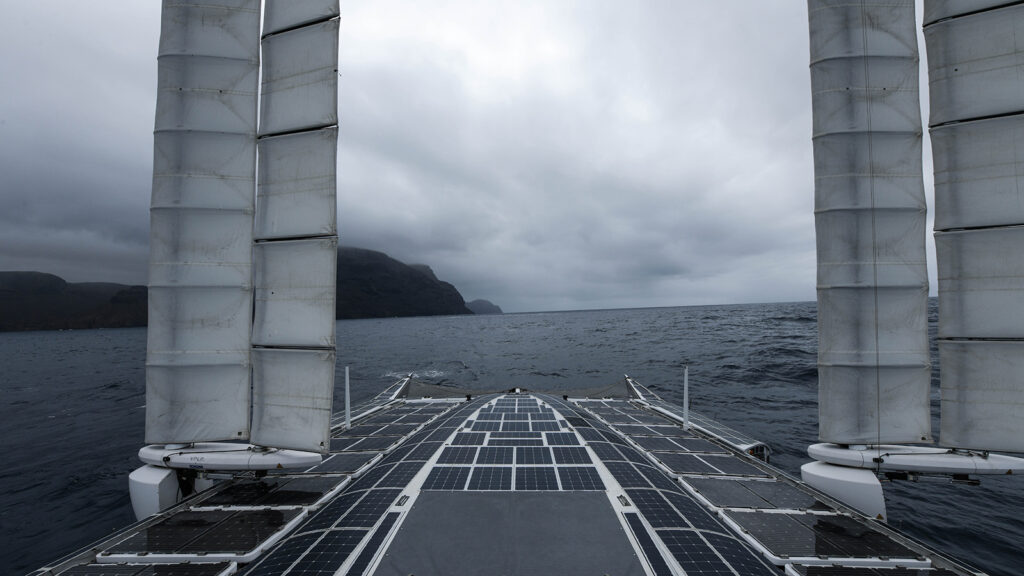 The Europa – a majestic sailing ship which joined the Energy Observer on Thursday afternoon. Despite all the sails the Europa can unfurl, the ocean wings on the Energy Observer are more efficient. The equipment on deck checking wind speed and direction is constantly fed into a computer which, in turn, constantly adjusts the ocean wings to obtain maximum wind power.
Much more in this week's Independent.